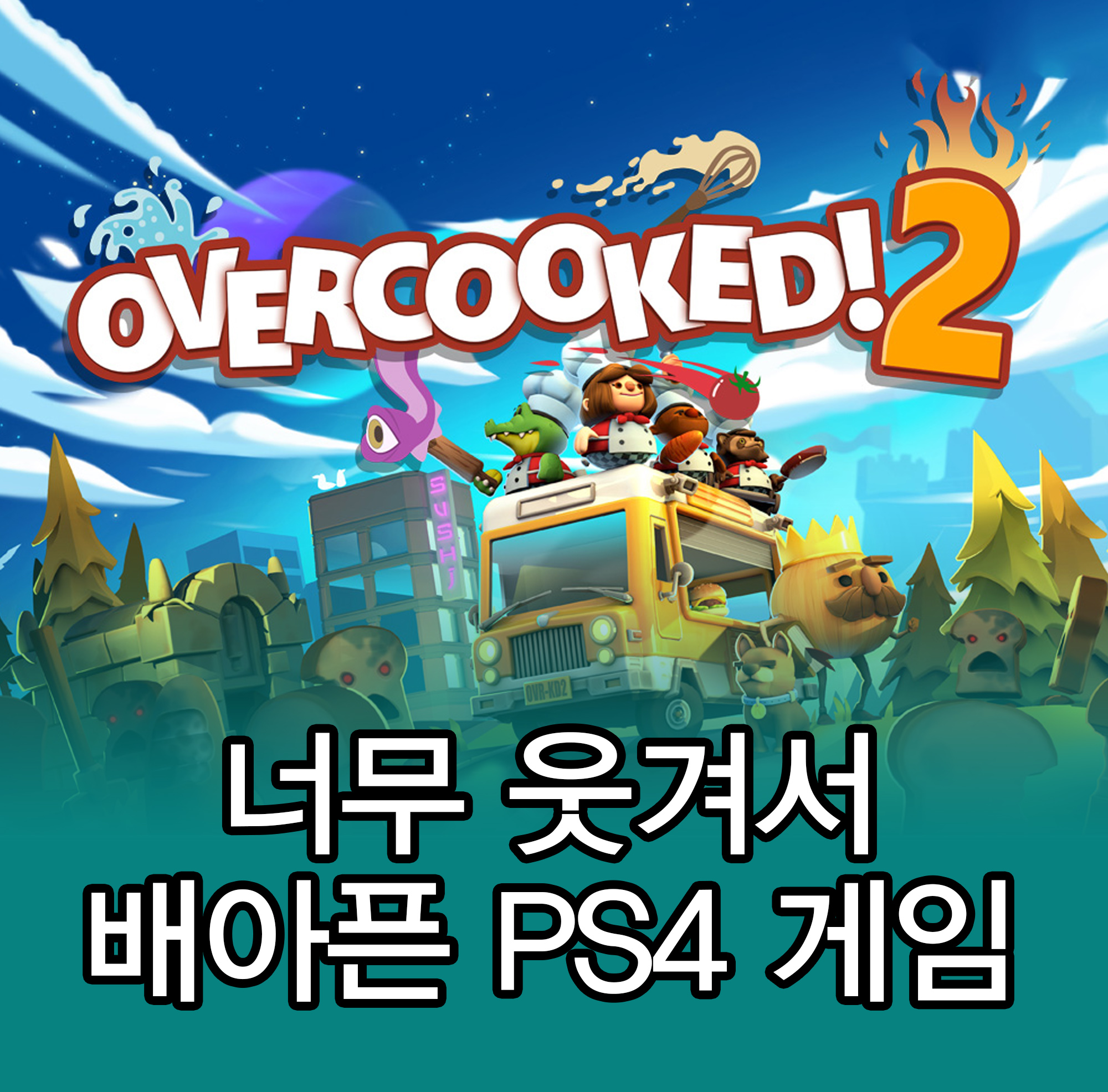 I worked in the playroom for a while. Male customers come to win winnings or FIFA,
Usually couples and families ask me to recommend games.
At that time, the game I always recommended is "PS4 Overcooked 2 " .
This is a reliable game recommended by Albasaeng.
When I first started Alba, I played all the games with the boss to explain the game to the customers.
I didn't really enjoy playing games, so I wasn't very interested in the games in Playroom.
However, Overcooked 2 was the easiest because of its simple and intuitive operation and cute graphics.
It was so much fun that I tried a few more versions after work alone, but it was definitely more fun to do it for two people than to do it alone.
This game is good for families as up to 4 people can participate in the game.
Sometimes 4 friends come and play games, but they laugh loudly and scream and play.
3 people than 2 people than 3 people more fun than 4 people.
To sum up the game's story largely, we are cooks . It is a game in which orders are placed and cooked and delivered to customers.
It's easy to think of it as a cooking tycoon.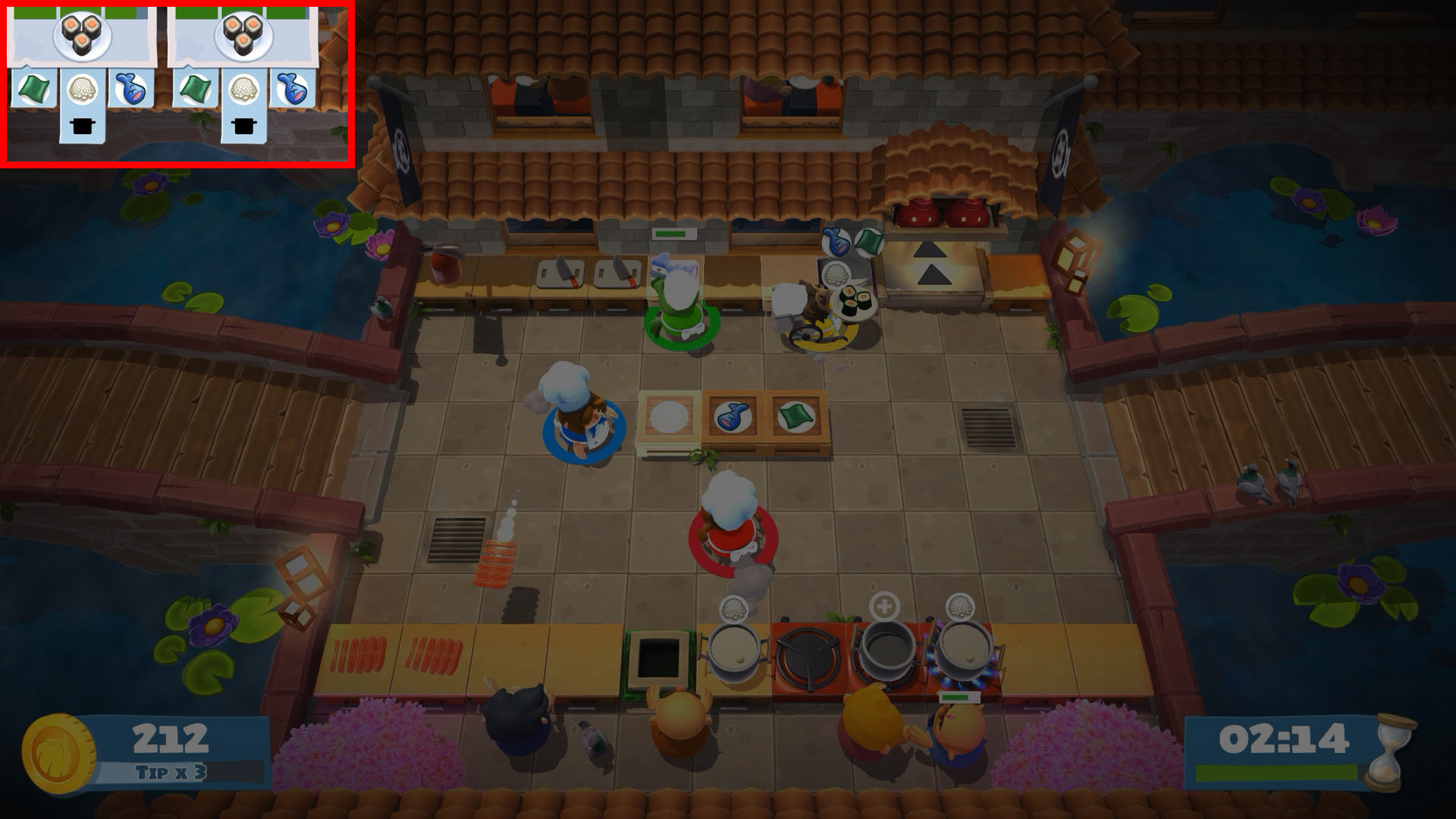 The order form appears like this.
Mini capture! You don't have to deliver the dishes in order of order,
You have to go out in order from the left to accumulate additional points as a combo for the next dish. (If you don't do it in order, the combo will break.)
To make a menu according to the order
1. Spread seaweed on a plate
2. Put rice in a rice bowl and boil.
3. Cut the fish.
5. Combine seaweed, rice and fish
6. Export the menu.
-Complete one!-
It's a simple game that you've played at least once since childhood. So, everyone can enjoy it.
However, due to the time limit, players interfere with each other, and the chaotic pleasure that comes from this process is at the heart of the game.
You have to cut the ingredients and cook it, cook it, cook the water, do the dishes, avoid obstacles to complete the dish, but you have to divide this to be efficient, so the orders keep coming. Time goes by. If you don't have a plate, you have to do the dishes. The rice is burning. At the same time, I was really crazy, so I threw ingredients and raged. They also accidentally throw the trimmed material on the floor.
When you look at it, the words "Ah noh ha ha ha ha ha ha ha ha ha ha ha ha ha ha hahaha You're going to be busy right now, what are you doing?"
The more difficult you challenge the map, the higher the level of difficulty, which induces stronger teamwork and is fun.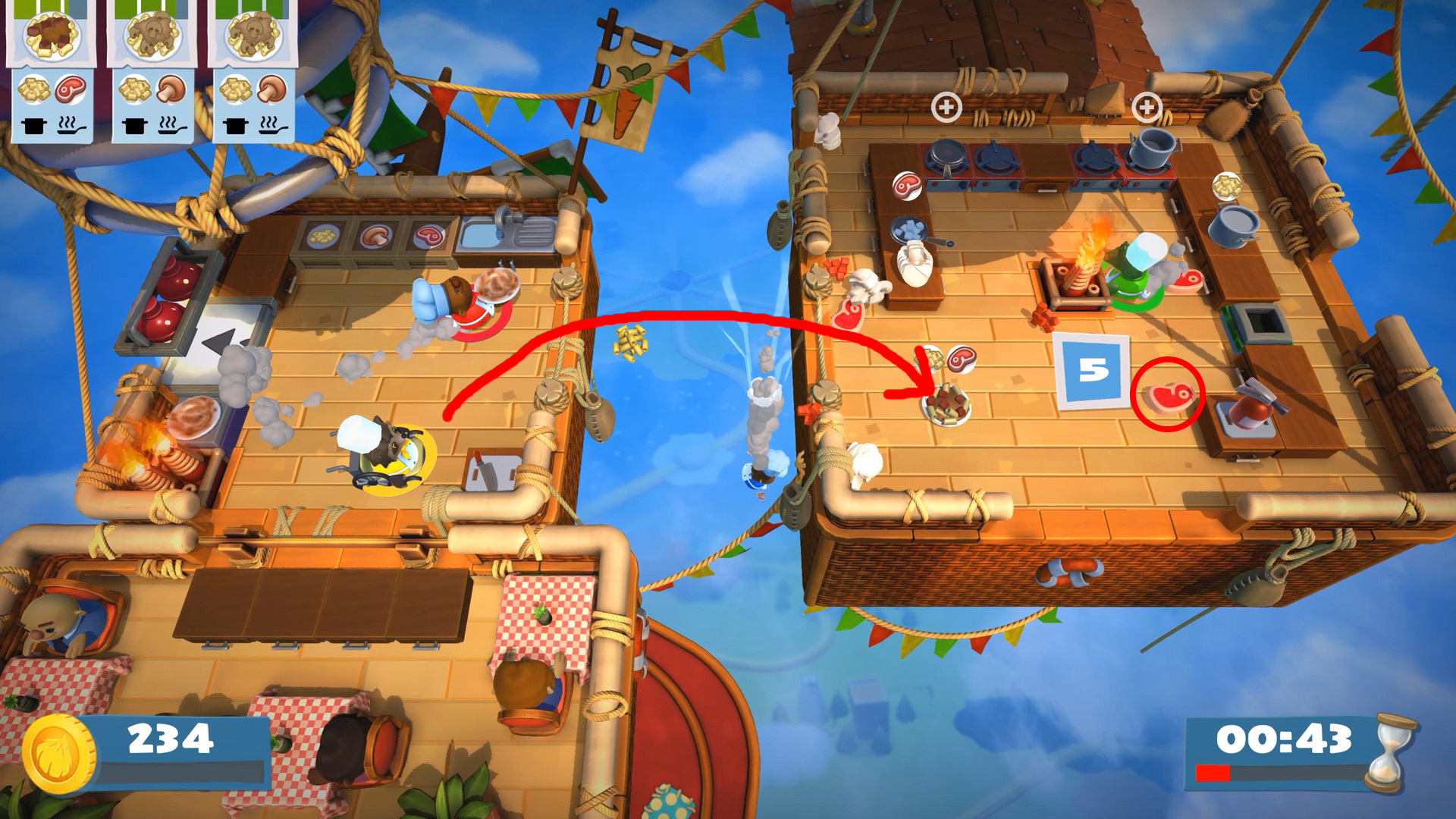 If you can't cross the other side like this, you have to throw the ingredients across the side.
Maybe if you play PS4 Overcooked 2 with a friend,
"Hey, boil some water so I can slice the meat!!"
"Hey, I'm on rice!!! Fire extinguisher!!!"
"Hey, I don't have a plate. Please do the dishes!!"
"Hey, throw some shrimp!!"
There must be a case where you will say that. And if you do, I'm like a cook
"One bongole! One cheeseburger!" It is so funny that if you play games with a friend, you will get sick.
And you learn why the chefs are so sensitive.
Also, if you do not succeed in the mission, there will be a comeback. And challenge again,
It's also fun to try again and go to the next round after waking up.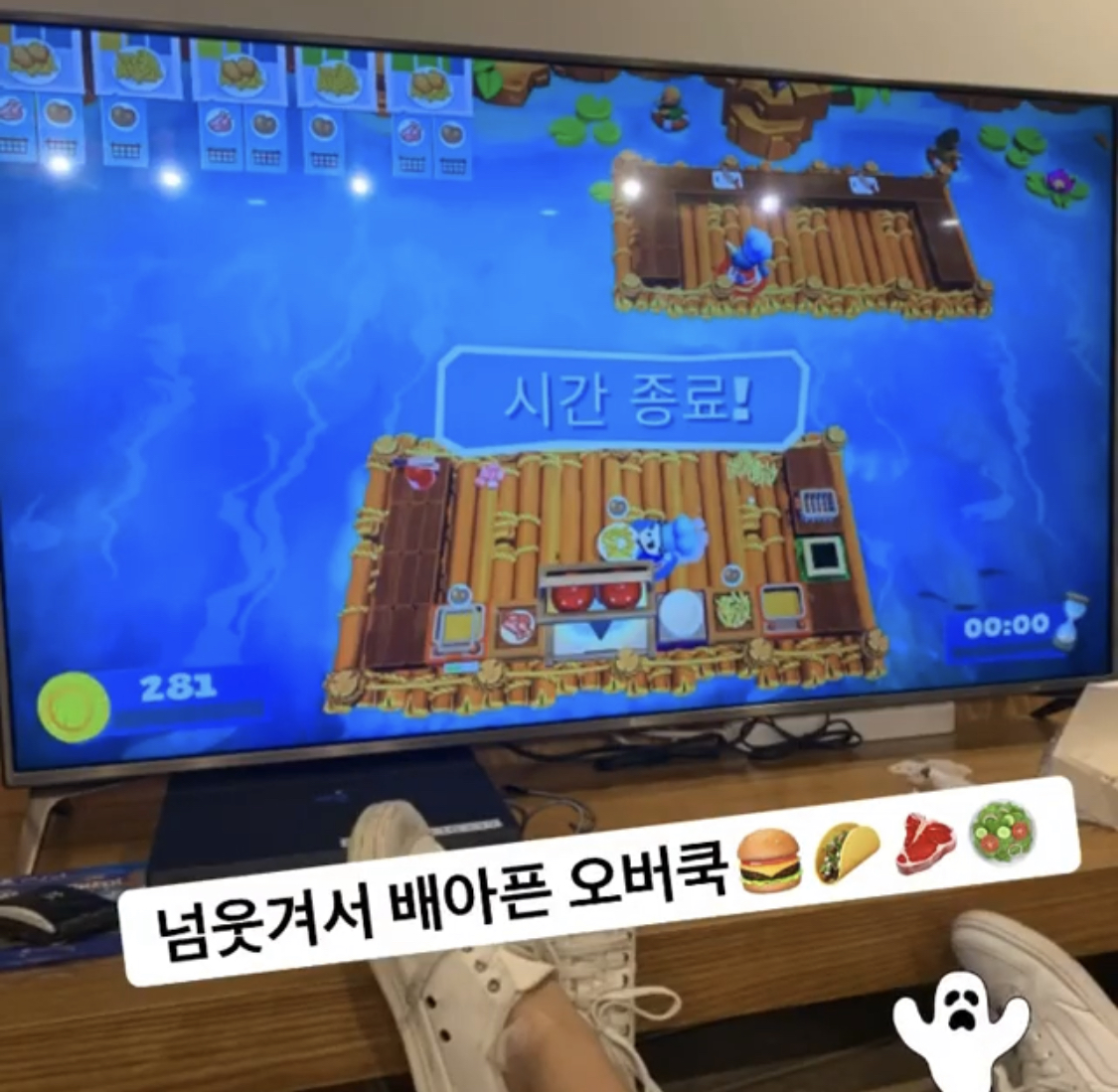 'Overcooked 2'is available on Steam, PS4, and Nintendo Switch.
The price is set at 26,000 won on Steam, and the Korean interface is officially supported.